SketchUp mobile viewer allows viewing your Sketchup models in iPhone and android smartphones. Now a refreshed SketchUp mobile viewer has been launched. The latest updates mobile viewer SketchUp is available on both iTUnes and playstore. This is in concern to the demands made by customers who wanted to access the SketchUp from any cloud service and with more capabilities. The new SketchUp mobile viewer is packaged with many new and amazing features.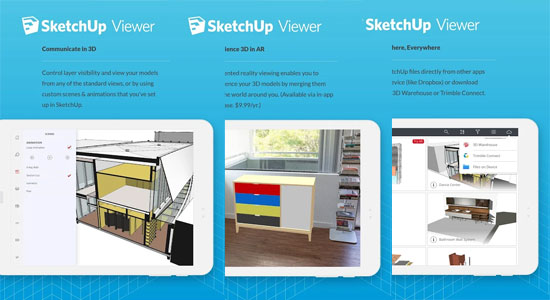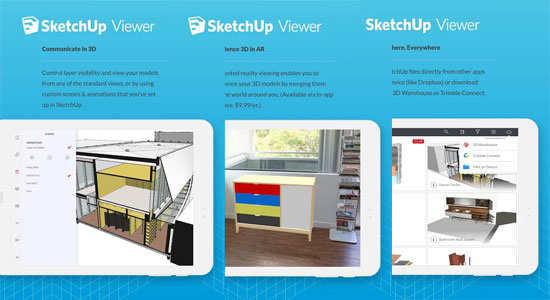 First of all the SketchUp mobile viewers is compatible with every iPhone and android smartphones. It also translated in a total of 13 different languages. Another most prominent new feature is opening of models from dropbox and emails. It has been one of the most requested improvements in SketchUp. In this new mobile viewer, models can be stored in drop box and can even be attached to emails. The users can also sign in to their customized warehouse accounts. The new cloud menu of this app includes options for signing in to Dropbox as well as Trimble connect.
SketchUp files in .skp format can also be opened in this mobile viewer. These SketchUp files can also be copied directly to the app from iTunes as well as SD cards. With the advent of these new features, new styles have been added to mobile screens so that users can observe the models as they appear in real SketchUp files. Camera options and control have also been beefed up. Orthographic camera mode has been added to the camera feature of Sketch Up mobile viewer to allow easy viewing of models. These new features of SketchUp are proving beneficial and customers are enjoying. Moreover feedback can also be provided on official website of SketchUp for further improvement of the features.
Please follow and like us: